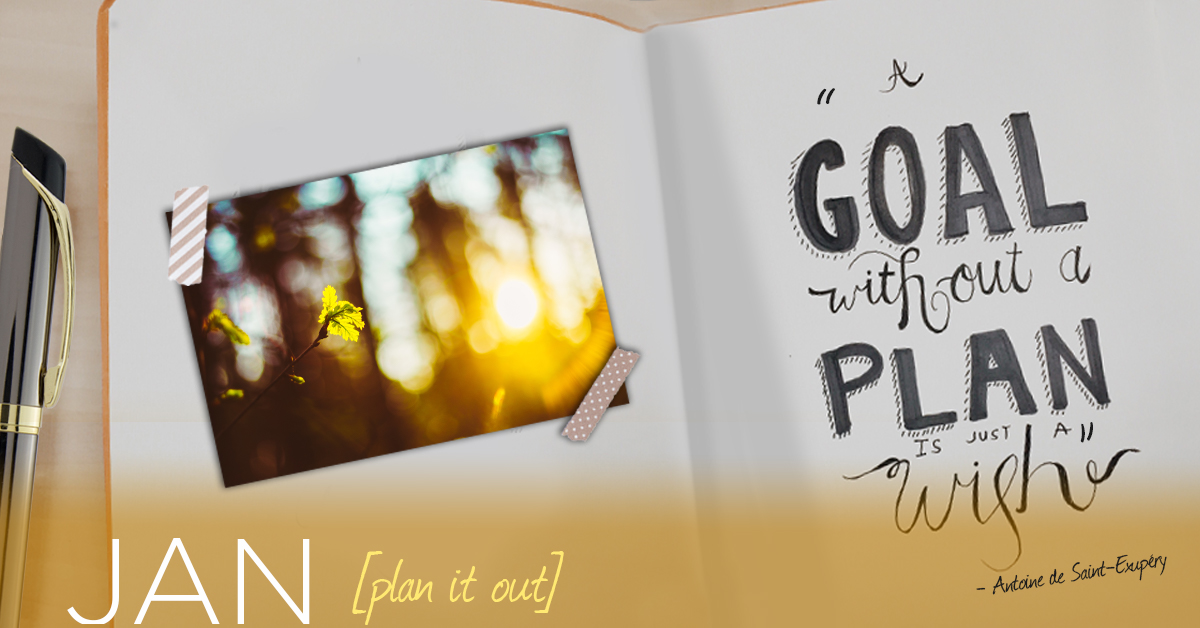 People across the country work a 9-to-5 schedule, in a hurry, following the same routine day after day. Once the weekend rolls around, rather than relaxing, time is often spent running errands or doing chores around the house. It can feel just as hectic as the work week. Does this sound familiar?
If it does, just know it doesn't have to be the norm. By making small changes to your lifestyle, you can free up more quality time to do more of the things you enjoy with the people you love. If that sounds good to you, check out our just- launched month-by-month calendar guide: The Weekender.
We've curated the ultimate, online calendar flipbook that will help you feel motivated once the weekend sets in, so you can make the most of your days. It provides small goals, helpful quotes, and words to live by to help you achieve the kind of work-life balance that promotes healthier,happier living. Who wouldn't want that for the new year?
Set Your Sights High in 2017
A fresh start always feels good and new challenges can be invigorating. Don't fear New Year's resolutions; they don't have to be daunting. No one says goals should come with time constraints or limitations. Instead, this year, make your resolutions matter for the rest of your life, not just the rest of the year. For starters, how can you introduce more joy into your life?
Is it by staying organized? Trying something new? Stepping outside of your comfort zone? The Weekender inspires making changes that reach for something a little higher than "more time at the gym," one of the top resolutions tried and failed year after year.
The Weekender focuses on a different concept and fresh ideas every month that include the kind of small things that make a bigger difference for the year overall. For example, January invites you to "plan it out," May asks you to "slow down," and September entices everyone to "unplug and explore." Maybe not every month will speak directly to you. Take what you need from the calendar and leave the rest.
Use the Weekender to Recharge
There's no doubt about it – the week can get hectic. There are deadlines to meet, routines to follow, and goals to achieve. It seems counter intuitive to slow down, take more breaks, and do things that may have nothing to do with work. But, in many ways, approaching your day-to-day in this way actually helps with productivity, creativity, and your overall energy.
Take a chance starting in January to introduce some of these new habits into your life and see if you can tell a difference in how you work, act, and feel. Write down what you want to achieve for the month and review what's worked for you. Share The Weekender with co-workers, family, and friends and set goals together to help keep each other accountable.
Enjoy these final days of 2016 and look forward to what 2017 will bring!