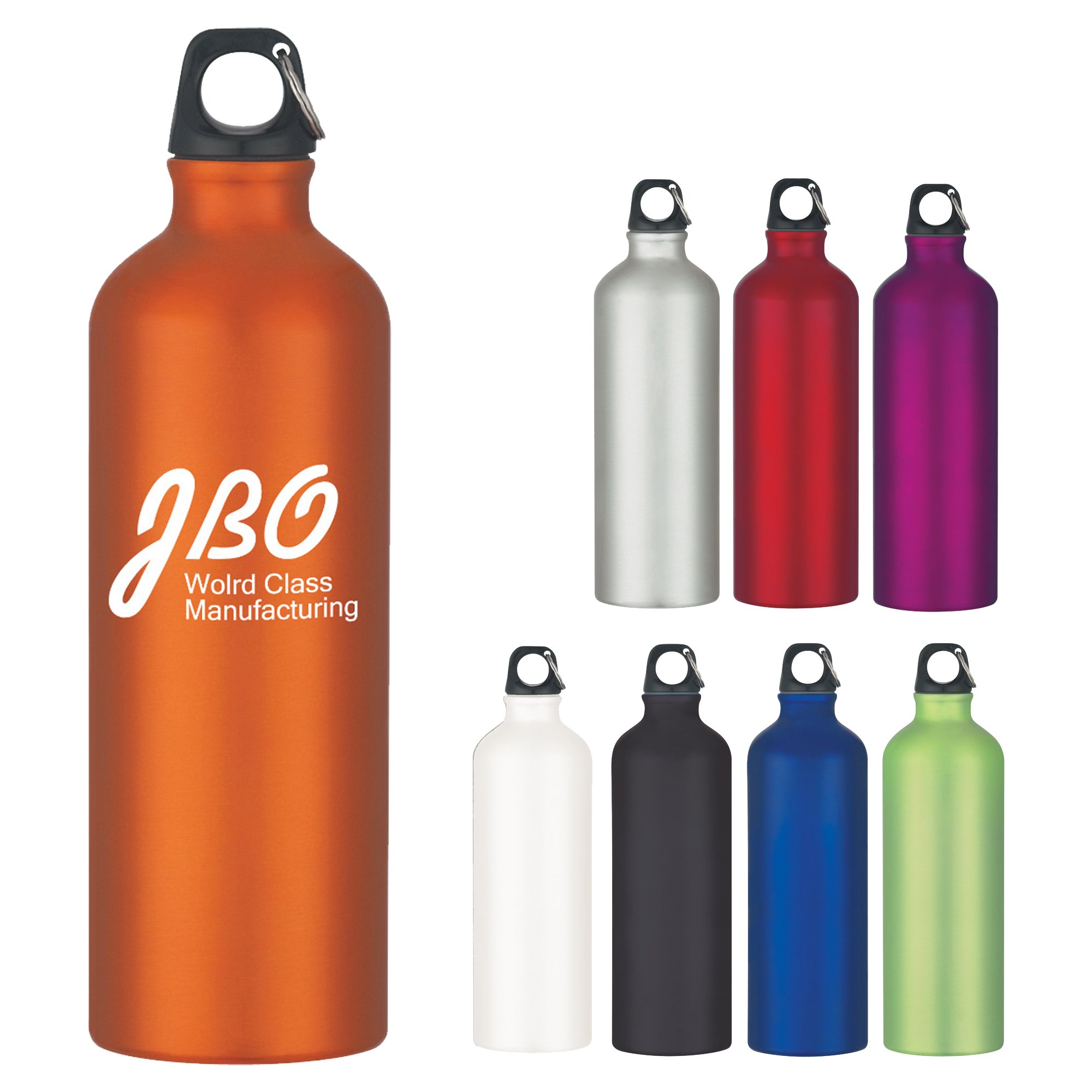 Custom sports bottles help support the hydration nation – and increase awareness of your business
Right now – after the New Year's celebrations come to a close, is the perfect time to truly commit to the resolutions we all set forward. One of the most common commitments this time of year is to live a healthier and more active lifestyle. Diet and exercise become major focuses, and water intake is a big part of the healthy lifestyle equation. Nutritionists will confirm that sufficient water intake is vital to maintaining good health and that dehydration can lead to significant health concerns. Your clients and prospects are among those who have committed to the healthy practices of good diet, routine exercise, and drinking plenty of water.
This time of year, support the healthy lifestyle choices of your customers and prospects with custom sports bottles from National Pen. Water bottles will become a constant companion for those who receive your thoughtful promotional marketing item, and your logo or brand will be there each day to greet them. Water bottles can serve as tremendous marketing tools any time of the year, but during the first few months of the year, they are even more powerful.
Choose the sports bottle that best reflects your brand, or mix and match water bottle styles
Water bottles are affordable and effective. You can choose among a variety of bottle styles – some simple, some more elaborate. If you're looking for maximum market penetration at a reasonable cost, you may want to consider the 24oz or 26oz budget bottles. These high-quality sports bottles are sized right for the active individual, and are priced right and are available in a frosted or white finish. You can imprint one color for the base price, or consider an upgrade to a multi-colored logo. With significant discounts for volume purchases, you'll find that these bottles are available for as little as sixty-eight cents each!
If you're looking for a high-end water bottle that doesn't come with a high-end price tag, consider the 25oz stainless steel grip water bottle. This beautiful bottle delivers a screw-on top, wide pour mouth, and enough space to imprint up to six lines of information. You won't believe how impressive this bottle looks – at such an amazing price point!
This is the time of year to help support your customers and prospects as they seek ways to become healthier. Diet and exercise are key concerns for many of us, and a gift of a high-quality water bottle will show your target audience that you are in tune with their needs. At National Pen, you'll find dozens of water bottles that make terrific promotional giveaway items – all at prices that are unbelievably low.
Contact us today at 1-866-900-PENS for more information, or to begin building your customized order.