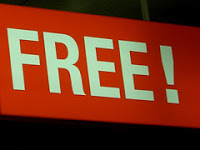 If you are confident about your products and services, prove it. Businesses who believe in their products will stand by it and are convinced that if you tried it, you would come back again. This shows off a company that is bold, willing to take chances, and believes in what they offer.
Earlier this week, two popular fast food restaurants offered their version of flame grilled chicken to anyone who asked for FREE. The keyword here is FREE, KFC and El Pollo Loco both believed their product was better and they were willing to sacrifice the cost of the product to have people try their food . fully believing that if you tried it, you would see how great it is, and come back for more. KFC offered one piece of chicken while El Pollo Loco offered two pieces including two tortillas.
This type of head-to-head competition is great. It shows that these businesses are trying to put up a fight for themselves and are willing to take a risk to prove that they are the best. This also engages the customers. It makes people go out of their way to get your FREE item, try it, and then give their feedback. They.ll tell their friends, family, they.ll blog about it, post it on their Facebook, Twitter, or MySpace accounts resulting in a lot of Word of Mouth marketing.
Another company jumping into the scheme of this social media, word of mouth, creative marketing, is Ford. Ford created a social media contest to find 100 people from the US to try out their new Fiestas (a subcompact car that has been popular in Europe). They are hoping to stir up interest in the US with their Ford Fiesta Movement. The 100 were chosen from YouTube videos they submitted explaining why they should be chosen. They were also looking for people who were well connected in the social media realm: YouTube, Twitter, MySpace, etc. They wanted people who had many followers that would be able to hear about the experience these winners had with the cars. The 100 will get to drive the car for 6 months and go on monthly missions and then record their adventures in their social media realms for all to see.
This is a smart move for any business, getting connected with those who are the most connected. The great thing with social media these days is that you don.t have to wait to see what people are saying about your business and products. It is all at your fingertips. Businesses should consider taking more of a risky approach in their marketing to see what the return may be. If anything, you will create a lot of buzz around your business which leads to traffic and eventually conversions. Plus, people love FREE stuff.
Image Courtesy of klabusta