Employee morale is crucial for any business and with the serious nature that often surrounds healthcare management, keeping a positive mindset is of great importance.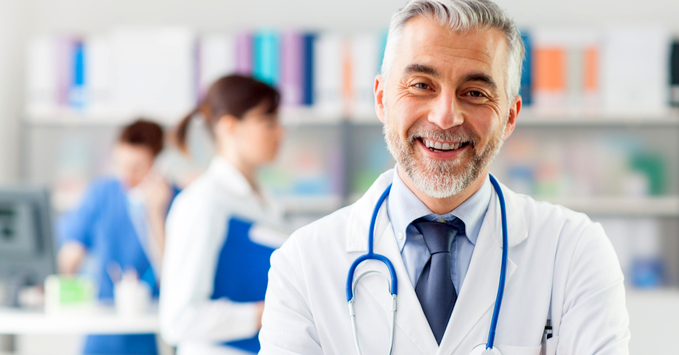 The vibe of your practice can be felt among both colleagues and patients, so you want to ensure you have a positive atmosphere as much as possible. In the fast-paced environment doctor's offices have, it's important to check the pulse (no pun intended) of your staff and address their needs as much as possible. There are several ways to do this and it's never too early to get started. With a happy healthcare staff, better work will be done, thus improving patient satisfaction.
If one of your company goals for 2017 is to create a more welcoming, calming place for your staff and your patients, here is a list of things you can do to keep everyone in a happier mood with the right healthcare management.
Give Credit Where Credit is Due
While employees value compensation for a job well done, you might be surprised to know recognition is equally valuable. When people on your healthcare staff go above and beyond their job duties, a sincere note or verbal thank you can make a big difference.
Your employees most likely know how busy everyone is with keeping up with new technology, customer service requests, billing challenges, and everything else that goes into making an office run smoothly. But there's always time to give kudos.
If you have an employee celebrating a work anniversary, buy a card for everyone to sign, initiate a group lunch, or put together another small event to show how much their work and loyalty means to the office.
Implement a Wellness Program
It only makes sense to promote a healthy lifestyle at your place of work when your work is focused on keeping others illness- and injury-free. This can be accomplished in several ways. First, stock the office kitchen or breakroom with fresh fruits and vegetables, protein bars, and other healthy snacks to keep your staff nourished throughout the day.
If it works within your budget, offer a reimbursement for gym memberships, exercises classes, or other similar wellness events. But keep in mind, it's not only about physical wellness. Mental wellness is equally important. Schedule a chair masseuse to come by the office monthly to help your healthcare staff ease tension that may have built up throughout the day while running around the office and tending to patients.
To understand your staff needs or wants, take an informal poll or send out a company survey and see what would be most appreciated and welcome as an added perk for their hard work.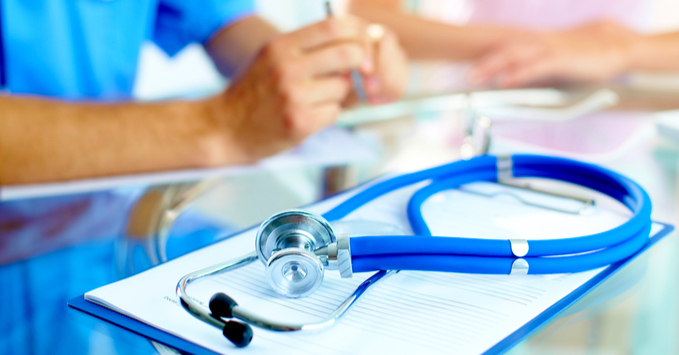 Schedule Team Building Activities
Sometimes it feels good to just get out of the office. If your team has been through a recent training or has been working longer hours than usual, set up a time to get out of the office and enjoy yourselves while not thinking about work. Taking a day off from healthcare may be difficult, so try to plan far in advance so no appointments are booked on that day.
Set up a city scavenger hunt, schedule a tasting menu at a new restaurant, or if your city has the accommodations, take them to a sports event. Decide your budget for the year and make sure to allocate the funds toward these initiatives to keep the morale high all year long.
Provide Stress Relievers
Keep a stock of small stress relievers to help your healthcare staff take a few minutes to themselves every few hours. Coloring books designed for adults have been growing in popularity for their calming nature and a mindless way to be creative without having to concentrate. This can also be great to give patients to take home or have available in the waiting room.
Get a diffuser for the office to use for aromatherapy using essential oils like lavender to calm or citrus to energize. Pink Himalayan salt lamps are also often found in medical offices for their therapeutic benefits as well. Too many scents at once will be overwhelming, but a carefully chosen one can help switch the mood for the better.
Host a Company Picnic
Ever go entire work days without stepping foot outside simply because there's not enough time? Being in a doctor's office can mean you have back-to-back appointments, making it difficult to take a breath of fresh air. Schedule time for your staff to enjoy their lunch break or a full afternoon outside with a potluck picnic. Have everyone bring a dish to share, and have the company host the drinks, cups, plates, and silverware. Grab a couple of lawn games and soak up the sunshine. A breath of fresh air is sure to help improve everyone's mood.
If your office simply can't shut down for that long during the week, extend the idea to the weekend and make it a family affair. Host it at a nearby park, lake, or area where there are picnic tables, grills, and plenty of parking to make it easy on everyone.
Lead by Example
No matter what your office role is, your good attitude is contagious to the rest of your co-workers. Ever notice how someone who's having a bad day immediately can bring down the entire mood of a room? The same can be said for those who are having a good day. Radiate positivity and sincerity in all you do and see how fast it starts to catch on. This alone can turn an anxious patient into having a calmer mindset.
Talk Things Through
It's part of a doctor's job to review patient symptoms, and this can include things not said. The same can be applied to your healthcare staff. If members of your team are being unusually quiet, reserved, or anxious, schedule a private meeting to check in with them and see what might be weighing on their minds. Sometimes in order to avoid bad morale, it's best to address a situation before it turns into an actual problem.
Offer the Best for Your Healthcare Staff
Work can be a stressful place at times, no matter what industry you're in, so whatever you can do to project positivity will help.
Like any prescribed regimen, it may take some time for it to work, but the key is to be consistent. Make sure if you decide to implement some of these employee appreciation initiatives, that you don't let them dwindle after a few months. The result: a happier staff, a happier office overall, and even improved patient satisfaction.