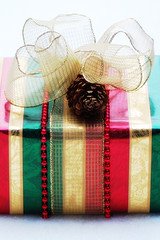 Time is ticking for holiday sales. What can you do?
The Wall Street Journal wrote a great article a few weeks ago on how to ramp up on holiday sales this year. These simple tactics may often be overlooked, but when implemented can help bring in extra traffic and sales.
Update Your Website
Make updates to your website! Feature a more festive look and offer special holiday promotions to attract customers to buy, buy, and buy some more. Understand what customers find important in online shopping during the holiday season. Is your website secure? How much is shipping? Is your shipping information easy to find? Will it ship on time? Are there discounts for buying multiple items? How about refunds and exchanges? Are there guarantees or warranties you can offer to the customer? Make this information prominent on your website so that potential customers don.t leave disappointed because they could not find such crucial information.
Utilize Search Engines
Target terms that are focused on the holidays. Do you sell gifts or seasonal products? Who is your target audience and who might they be buying gifts for? Utilize this information to go after keywords that are focused on your line of business, your products and services, and your customers. Target specific keywords since holiday shoppers often know specifically what they are looking for. This will result in high quality traffic and lower costs.
Explore Social Media
Review sites are a big deal during the holiday season. Prospective customers want to know if your company is reliable, provides good service, and sells products or services of high-quality at low prices. Do some research on review sites and encourage loyal customers to vouch for you.
Email Marketing
Stay focused on email marketing efforts during the holiday season. This is when many inactive customers come to life knowing that your company will be offering great deals. Offer not only special pricing but also offer tips on how to use the products or services. Be creative and find ways to engage the customer.
With that said, start ringing in the sales!
Image Courtesy of mysza