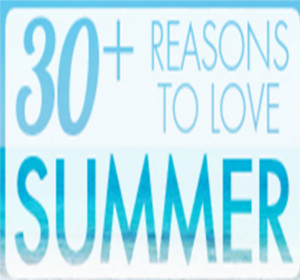 Not every company can have their logo on a banner that.s flying off the back of a jet on a bright, summer day. Few can have messages written in smoke, displaying their company slogan for thousands and thousands of people to see. Thankfully, there are more affordable options to effectively promote your company during the summertime.
National Pen has gathered about 30 products that are perfect for summertime and ideal for your marketing budget. Whether these products are in the hands of your loyal customers, enthusiastic employees or potential clients, these summer promotional products give your company 30+ reasons to love summer. When else do you have the opportunity to give away fun beach mats with your brand name?
With a variety of products, ranging from sunglasses to coolers, you can surely find a useful product for your target customer. An avid sports lover can get to know your company through a customized basketball or a personalized football. A beach-obsessed client would greatly appreciate your company gift of sunscreen, cotton twill visor or beach buddy mat. A barbeque master chef can surely start cooking with his promotional BBQ set or non-woven full apron, both of which have your company's name advertised to all who crave a delicious hamburger!
All of these promotional products can be perfect for a warm summer day at the beach. If you and your customers aren't near the coast, you can still enjoy the perks of these summertime products during a day at the park, golf course or baseball stadium. The promotional possibilities are endless! If only summertime was just as endless.
With summer here and the Fourth of July quickly approaching, get on board with National Pen.s summer products. All of these items and more can be personalized with your company logo, contact information or message. So catch this wave before you miss out on this summertime promotional opportunity!