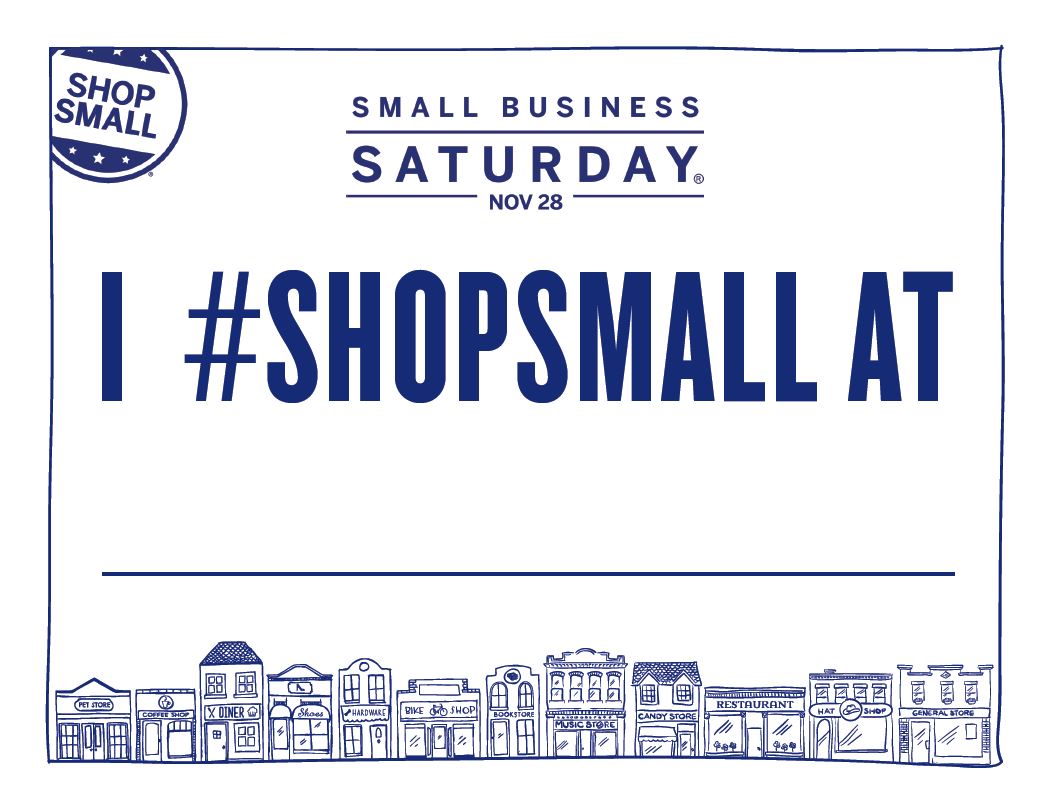 Small Business Saturday celebrates all that is unique and important about our domestic small businesses – and it has helped to shine a light on this key component of our economy since 2010. Promote your small business this November during Small Business Saturday 2015!
On November 27, 2010, American Express decided to launch a unique and focused campaign that encouraged individuals across the nation to support small, local businesses. The day became official in 2011, with a huge outpouring of support from government officials, business leaders, and more – all with the mission to help encourage greater patronage of small businesses in America. Between November 24 and November 25, 2012, research shows that just under 74 million people went out to shop at a small business. In 2013, 1,450 local organizations formed to lend support to Small Business Saturday – creating rallying groups called Neighborhood Champions. And in 2014, an estimated $14.3 billion was spent at small independent businesses on that year's Small Business Saturday. The impact of this program has been far-reaching and has helped small businesses to increase their viability within their market – as well as their overall visibility.
If you own a small business and want to make this year's Small Business Saturday as lucrative as possible, make sure that you champion this day by promoting your business as effectively as possible. Create a social media campaign that encourages potential shoppers to snap a selfie in front of your business for the chance to win something of value. Or, host day kickoff breakfast to get everyone in the shopping mood the morning of the event. You can order a wide variety of promotional marketing gifts to help support this important day, or send marketing materials or gifts to as many key players within your target market as possible, several days or weeks before the event begins. The idea is to encourage as many people to visit localized, small businesses as possible.
If you are considering ordering promotional marketing gifts to help boost your visibility on this important day, first start by creating a plan. Who's your target market? What do they value and what will help to drive them to your front door? Are they reachable via social media or will your typical customers prefer to receive a physical reminder of the event? Once you have created a plan, make sure that you create excitement before the big day by sending out promotional gifts, targeted promotional emails, or create social media posts that will drive consumers towards your business. Lastly, make your business hard to resist. Implement an in-store event or big sale, and reward new customers with promotional gifts just for stepping foot within your front door. Make sure that you don't neglect repeat customers, so think about creating a referral prize or offer that rewards existing clients for their continued business and support.
This November 28th will likely prove to be an incredible day for small businesses across the nation. But to make sure that your business stands out from the rest, create a plan, build excitement, and make your business irresistible when compared to your competitors. Promotional marketing gifts, social media campaigns, and more, will help you to do just that.