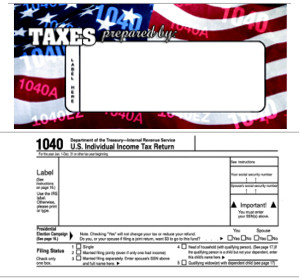 Promotional gifts help you to differentiate your tax preparation or accounting firm during this critical time of year
As a tax professional, you've certainly got your hands full this time of year. W-2s have been sent out by employers, 1099s have made their way into the hands of your clients, and your business relationships are conducting year-end reviews to analyze their overall financial performance for the calendar year. With the April 15th tax deadline looming, your workload is surely getting pretty intense at the office these days. So the last thing you'll want to bother yourself with right now is trying to attract new business and retaining existing client relationships. Let National Pen support your marketing efforts and retention plan this tax season with our assortment of high-quality, tax promotional items.
Free promotional gifts during a tax session can help keep a current client happy and with branded gifts can help bring in new business.
Your clients can sign documents using your branded logo pens, and you can provide them with customized notepads on which to jot their questions, concerns, or ideas. During a tax session you'll be acutely focused on discovering a customer's needs, wants, and desires – so let your promotional gifts do the marketing for you!
Custom pens that can be imprinted with your company name, logo or address are available today – for as little as 19-cents each!
Think of the marketing power that a 19-cent pen can deliver for your business. The constant reminder of the top tier service level you provide to your client base is worth ten times (a hundred times?) the actual cost of the pen. And, your logo or business information will undoubtedly get shared amongst anyone who decides to use one of your custom pens.
It is no secret that happy customers are more willing to refer your company to their friends and family who may have tax or accounting needs. In today's age of automated tax returns and online preparation software, having a competitive edge is crucially important. Your service, the experience you provide for your clients, and the value proposition of having you – a professional, prepare and file tax information is the deciding factor. Promotional gifts can help steer potential clients toward your services and these same gifts will increase the retention figures among your existing client base.
For more information on how National Pen can help you to reach more prospective clients and retain your existing book of business, contact us today at 1-866-900-PENS (7367). We'll show you just how simple it is to order the customized promotional gifts that will keep you and your customers happy. From pens to calendars, notepads to magnetic clings, we'll amaze you with our incredible prices and massive assortment. Contact us today to get started!