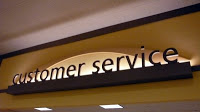 Most of the time when I shop online, I start browsing the site, looking at the products, and realize I have questions. I.m sure this has happened to you too and surely it will happen to your customers. What types of questions/concerns might your prospective customers have? Well, there are many, they can range from simple questions to more complex ones. For example: How do I know if this shirt size will fit me? What is the return policy? I have questions about the product, is there someone I can ask? Is there a guarantee?
Your prospective customers are bound to have questions when shopping, so you, as a business, should provide a customer experience that will answer all these questions. You want to make the prospect feel comfortable about buying from you. With that said, it is extremely important to have a help center or customer care section on your website.
This help center needs to be easily seen, easy to access, and easy to use. It may just be a simple phone number that customers can call. You may have an email address or live chat. It is even better to have multiple ways for customers to contact you. This is because some people would rather bypass the phone call with a rep because they prefer to email, others may like speaking directly to a person. Another important section to include on your site is .Frequently Asked Questions. (FAQs) where customers can get answers to all their questions. This is a good place to talk about guarantees, returns, shipping/billing, sizing, and any other important information for the customer.
I would say the most important thing is to make sure this .help. is available on each page of the site. Don.t make the customer leave what they are looking at to go hunt around for help. If I am looking at a product and have questions about it, I want to be able to ask questions while I can refer the representative to the page/product. If you make your customers navigate away from what you are trying to sell or offer, you may lose them completely.
A good place to put a help phone number or contact information is somewhere near the top of the page. It is also good to keep it in the same spot on every page . keep things consistent. This way, no matter where on the site the customer navigates to, they will know that help is right there on every page.
Bottom Line: You end up helping yourself when you help your customers.