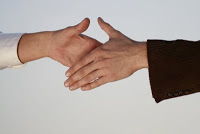 Throughout the year, there are many different conferences, workshops, and seminars across the US focused on online marketing. These events are an excellent opportunity for marketers and anyone running a web business to network and learn more about the latest trends and strategies in the web space. Attending one of these events can be extremely beneficial for your business. Often times, the cost to attend a conference is quite pricey, especially for small businesses. However, the Online Marketing Summit (OMS) Conference put on by ClickZ should be quite affordable.
OMS will focus on Social Media, SEO, PPC, Website Usability, Web Analytics, Email Marketing, Content Management, Site Search, Budgeting/Planning, eCommerce, Integrated Marketing, and Behavioral Targeting. It is for anyone looking to hone their web marketing skills.
This is their schedule for 2009:
May 5: Boston, MA
May 7: New York, NY
May 12: Washington DC
May 19: Houston, TX
May 21: Austin, TX
May 27: Chicago, IL
June 2: Minneapolis, MN
June 4: Denver, CO
June 9: Atlanta, GA
June 16: Orange County, CA
June 24: San Francisco, CA
June 29: Portland, OR
July 1: Seattle, WA
Early bird pricing is as low as $195 with regular price at about $235. Other conferences can be up to the thousands of dollars, so consider these one day events cheap!
Visit the OMS website for more information.