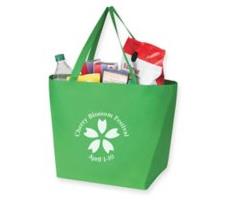 Punxsutawney Phil has spoken, and we're in for a long winter. After a winter that has already been quite abominable, this news may be less than welcome. In fact, there's a warrant out for Punxsutawney's arrest for the extra six weeks of winter. So, are you looking to escape the winter blues and cut this year's Groundhog Day prediction short? Two words: Beach trip. What better way to leave the cold behind than soaking up the sun and playing in the ocean? Let's pack our bags,bathing suits, and sunscreen for a beachy getaway, where snow is nonexistent and surfers run rampant.
Now that you've escaped the clutches of Jack Frost nipping at your nose, fill your trip with tanning on the sand with your friends and your Beach Buddies, all while having the ambient sounds of ocean waves and seagulls nearby. Forget asking if you want tobuild a snowman, and construct a sandcastle instead. And most importantly, be sure to pack your essentials: Sunscreen, sunhat, sunglasses, a good read, and a tropical drink on hand to keep you hydrated!
Instead of huddling around a fireplace, gather around a bonfire. A favorite beach activity is grilling,so bring some firewood, and ingredients for hot dogs, burgers, and s'mores! Is grilling not your thing? Try packing a picnic bag, and having an intimate meal on your beach blanket next to the crashing waves. Though sun is fun, give your tan a break and try these activities under the stars!
The only things you can't do on your vacation? Sledding, snowball fights, and layering your clothes. What are you waiting for? Adventure (and warmth) is waiting!
Also, be sure to check out our new bags and totes. Your customers, and you, will be more than eager to pack your bags and use these promotional items either on vacation or when the weather heats up in the spring!