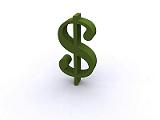 Sometimes, it's hard to decide how to price your products and services. It is easy to lower prices, but much harder to raise them. Do you think you are losing customers because of your prices?  You might be right.  After all, if you ask customers why they stopped buying they'll almost always say price. But, it's frequently something else.  Before you start lowering prices and profits, there are some things you need to ask yourself.
Questions to guide your pricing strategies:
Are you offering the best customer experience?
Are your employees friendly?
Is your store clean and inviting?
If your answers are yes, then what?
Discount Smartly. Quantity discounts are a great way to make bigger sales without hurting your bottom line.
Coupons: Offering coupons are valuable opportunities to bring new audiences to your door. You can focus your coupons toward popular items for a discount, or get your customers to purchase larger quantities of specific products. For more information on pricing strategies for your coupon campaigns, checkout our 3 part series on The Power of Coupons.
Offer Options:  People in low-income brackets may still want your service, but may not want all the features. Offering a "stripped down" version of your product allows them to decide between quality and price.
Set up Terms:  Make your company easy to work with by offering flexible payment terms.
Keep Calm:  Nothing good comes from panicking. Reduce sales quotas to get a better grasp on the situation.
Maintain Customer Service:  Good customer service and a good product will keep customers coming back, even if your prices aren't the lowest.
Don't be afraid to raise prices:  At least, a little.  Just don't be greedy.  Customers are smart and understand why prices can go up.  And some will even upgrade to a higher quality product at a higher price point while they are making changes.
Remember to keep your head. In business, consistency is important and customers expect to have the same services and prices, no matter what the economy looks like.  What kind of pricing strategies have you found to work well?