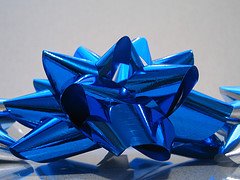 About a month ago, I wrote about online marketing tips for the holiday season, now that we are truly in the midst of the holidays, many businesses are getting desperate on how to maximize sales in this tough economy. Multichannel Merchant has a great article called .Three Steps to Increase Online Holiday Sales. which points out some very simple things you can do to help drive conversion after a visitor has landed on your website.
Automate Product Recommendations/Suggestions
For those companies who recommend products, many still organize and choose products manually. This can be an extremely tedious and time consuming task. By investing in automated product recommendations, you will be able to more suggest more relevant product recommendations in much less effort.
If your site does not currently provide product recommendations, I highly suggest you look into it. When people shop for others during the holidays, they may not always know exactly what to buy. By offering a suggestion or mentioning that others who looked at Product A also looked at Product B, you help the prospect choose a gift.
Use Internal Click Data to Market Products/Services
Do you have a search box on your website? If so, analyze that data. What are people searching for? By reviewing internal search data, you get an idea of what your prospects are interested in purchasing. Use this knowledge to specifically promote the products or services people are interested in. This way your prospects will be more likely to convert when they see a special for what they are looking for right when they land on your site.
Multiple-Channel Integration
Group your customers and prospects together by interests. You will be able to more easily cater specific products or services to the group of customers or prospects that are more likely to convert. After this, you can roll out your services to other forms of advertising such as direct mail, telemarketing, etc.