The digital age has proven we can get things done efficiently and effectively online. But when it comes to construction management, there are processes and business needs that require a good, old-fashioned, pen-to-paper mentality and construction management tools.
To ensure a smoothly run construction company, there are several pieces that must work together for the process to be successful. There are internal processes, marketing, and operations to think about, but there's also the actual project management required to handle several construction jobs at once. Although there are several online apps and tools necessary to keep everything organized in a centralized place, especially if there are multiple collaborators, there are those office supplies you'll always need no matter what new technology is introduced over the years.
Day-to-Day Operations
From invoicing to memos to attending conferences and off-site meetings, you'll need a few office basics to make sure you have information and materials posted where they're most visible to your team. Every construction office will most likely have:
Construction sites may have fewer office supplies than most, but there are still essentials required so that day-to-day tasks may be achieved in a timely manner. By having the basics in stock, it prevents any unnecessary, operational setbacks.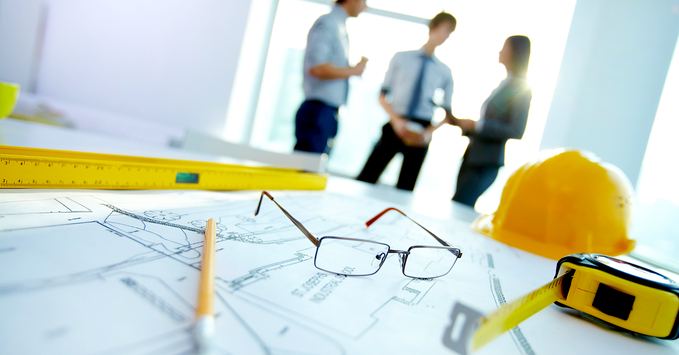 Construction Management Specifics
Construction management projects require time and attention given to many moving parts in order to see the final result come to fruition. The actual management of the project is in it's own category, but there's also budget, time, safety, and quality assurance components to consider.
The use of construction management software helps align these different categories to follow the scheduled timeline and achieve the required goal. The software you choose will be based on the size of your construction company, how many projects you handle at once, and the extent each project requires, among other factors such as price and usability.
Capterra has listed its top construction management software picks, but review each on its own merit to see how it could work best for your company. Software options such as CoConstruct, NoteVault, and Smartsheet all receive high consumer reviews for their capabilities offered.
The Digital Era
Back in the day, it was all paper invoices and tracking receipts. Now most paperwork is kept more organized with cloud-based systems and other ways where several people can be logged in at once to view the status of a project and leave notes that relate to the progress.
Companies range from using sophisticated software systems that house all their materials and project specifications, while others use different platforms to organize documents and information. Some of the most commonly used programs and software includes:
Marketing Opportunities
The construction world relies on putting forth a positive reputation in the industry. If no one has heard of you or know what kind of work you've done, it's less likely for a company to immediately agree to have you come in as the construction lead on any project. Make sure you are being competitive and properly branding yourself, whether it's at a tradeshow or in person for kickoff meetings.
Carry professional business cards with all pertinent information to make it easy to contact you and make yourself known within your industry, not only among potential clients, but associated vendors or associations. Next time your company is in a position to network, make sure you carry:
With any industry, organization is key to ensure projects are done on a timely and cost-efficient manner. Are the right resources in place? Is the project on track for delivery? What are potential challenges and how can they be minimized or avoided altogether? The right construction management tools will help you stay efficient, on track, and relatively sane for the duration of your project.