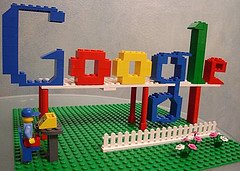 It.s important to know what people are saying about your company, but searching for your brand name online can take hours and if you want to check up periodically, you.re faced with search results you.ve already seen.
So how can you find out what people say about you online? Create a Google Alert and have new mentions of your company sent directly to your email. It.s easy to do, just visit their Alerts website, then type your company name in quotes in the search box. Select what kind of results you want and how often you.d like to receive them, and enter your email. Hit .Create Alert. and you.re done!
Every time a new site uses your search term, you.ll get notified via email. Of course, if you have a very generic name and pull up too many search results, you may want to try including your city name or your industry in the search as well.
Image Courtesy of keso