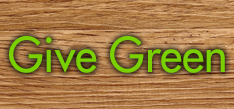 Realizing that natural resources are a limited supply comes with two responses: ignore or adapt. Some people feel as though resource bottlenecks won't happen in their lifetime, so they continue with their daily lives as if resources are endless. Others take a more considerate, realistic approach and start to implement ways to help slow down the consumption. Once we realized that natural resources are a limited luxury, some businesses and individuals decided to switch to a more sustainable life.
Sustainability comes in different degrees. Some make significant lifestyle changes by buying electric vehicles or installing solar panels for their homes. Others make smaller day-to-day decisions such as switching from disposable items or recycling cans and paper. Some companies only source to or order from ecologically conscious businesses. Doing so both reduces their own carbon footprint as well as builds rapport with customers who find those choices to be important.
National Pen highly supports sustaining our resources, and we would love for you to jump on board as well. That's why we are offering 10% off our eco-friendly promotional products just in time for Earth Day. Made from recycled or reusable materials, these products are socially responsible and are popular among your customers . including those who make big or small eco-friendly choices.
From our useful Eco-Friendly Desk Needs Set to The Wide Mouth 16 oz stainless steel bottle, we have a variety of popular products that are great for your clients and the environment. View our eco-friendly promotional items here: https://www.pens.com/eco-friendly.