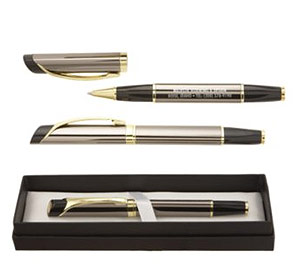 Employees love receiving complimentary promotional gifts, so stock up now!
You know how important it is to promote your brand and increase the market awareness of your company. Businesses spend thousands . even millions of dollars each year on promotional campaigns and they expect a significant return on the investment. One of the most economical ways to impart loyalty and positive recognition of your brand is to send promotional gifts to the employees of the businesses you are communicating with.
All employees love receiving free promotional items, and your company will certainly prosper when you decide to create a positive impression among those targeted groups.
There are certainly promotional items that are more appropriate than others, given the target market, so it pays to understand which items would provide the best return on investment. For example, if you are visiting a medical office, it pays to invest in promotional goods that are needed around the office. Pens are a great choice for nearly any industry, as the promotional power of the pen is matched only by its utility. Due to the long hours and demanding working conditions of a doctor's office, coffee is a reality!  Investing in quality custom coffee mugs or insulated cups with your logo emblazoned on the outside will go a long way toward establishing a positive and daily reminder of your business.
Day planners and calendars are useful promotional items that have a powerful ability to remind the employee of your company on a daily basis. Your logo or insignia will be looked at each day . maybe several times per day! This helps draw a link between your company and a sense of organization. Day planners and calendars are tremendous promotional items that are affordable and provide a lot of utility for the end user.  Unlike a pen that might get lost, a calendar is a fairly static item that will see a lot of use in a briefcase, purse, or on the desktop.
Deliver useful promotional items to employees and they will love it!
Employees of businesses large and small can discern between those promotional items that provide utility and those that are throw away items. By understanding the nature of the business you are contacting, you.ll be able to custom tailor your promotional giveaway items to impart maximum effect. Whether you're considering pens for maximum effectiveness, coffee mugs or insulated tumblers for daily utility, calendars for year-round use, or any of the other highly effective products available through National Pen, you'll certainly make a positive and lasting effect on employees across various industries.